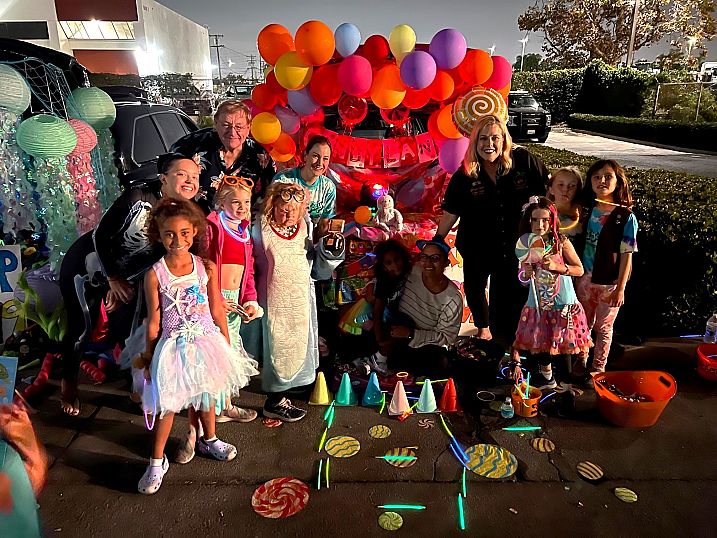 The biggest Trunk or Treat yet! Plus, winners for the spookiest, most creative and best trunk in the show.
It was a treat-filled night, as families and friends came together to celebrate Halloween, the community, and a spirit of fun! There were no tricks here thanks to the Orange Police Department who created a safe and relaxing environment for almost 800 attendees.

As guests arrived, they were greeted by the Assisteens of Orange who welcomed them to the extravaganza of 78 trunks! From defending a Super Mario castle to exploring Jurassic Park, trick-or-treaters got to experience the magic of our community's imagination and decorations. Other themes included a pumpkin patch, star-studded Taylor Swift and Travis Kelce, and beauty school dropouts – with some classic cars even out on display!

Of all the trunks, three winners were selected for:
- Spookiest Trunk: Zombies (Santa Fe Springs Target – Store 227)
- Most Creative Trunk: Candy Land (Girl Scout Troop 2305)
- Best Trunk in Show: Haunted McDonald's (The Piazza Family)

Check out more photos from this year -- it was a spooky time that you won't want to miss in the future!


Interested in learning more?
Please contact our Volunteer Manager,
Johanna Folkes at [email protected]