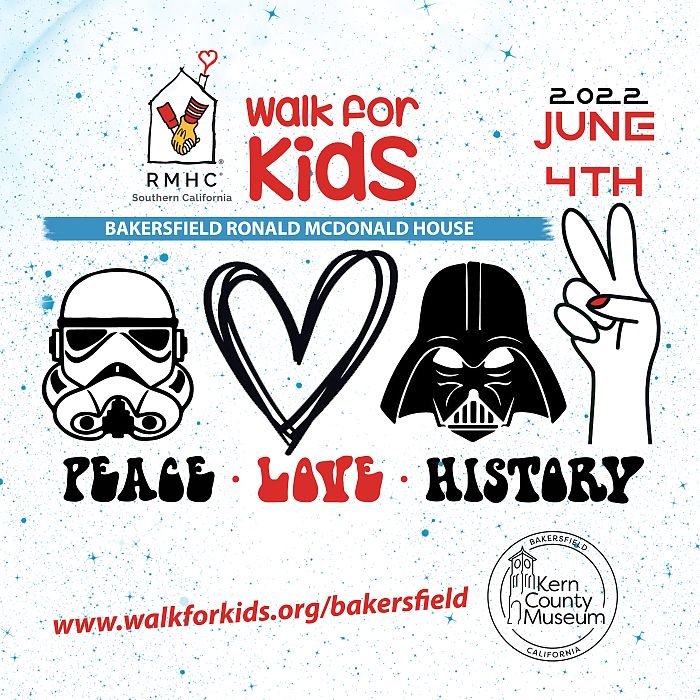 Help us raise funds to be able to house families with children in our local hospitals! They need you now more than ever.
Registering your team or yourself at walkforkids.org/Bakersfield is FREE with the discount code SUPERWALKER22.We ask that each participant age 12 and over raise a minimum of $100.00 to participate in the in-person event at the Kern County Museum. Everyone who raises the minimum amount or more will receive an event t-shirt. The more funds you raise, the more prizes you're eligible to win, like a VIP breakfast in the Trolley Room at Kern County Museum for those who raise $250+!
You can also join the Circle of Healing monthly giving program to receive entry to the Kern County Museum event as well as an exclusive event t-shirt design and invite to the VIP breakfast.