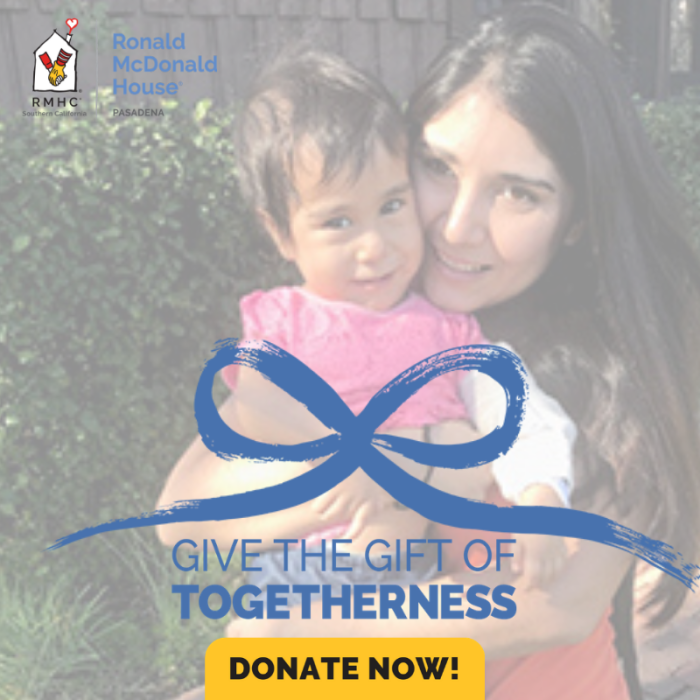 Each year at the Pasadena Ronald McDonald House, we strive to create joyful holiday memories for the children and families staying at the House and are unable to spend the holidays with their loved ones.
Fortunately, we have YOU—generous supporters who make their holiday wishes come true. This year, we invite you to make a difference today and join our holiday campaign, host your own toy drive, donate the most requested gifts, become a holiday sponsor, or make a holiday donation.
Want to join in on the fun? Check out our toy drive flyer, sponsorship opportunities and list of the most requested items from our kids.

When to Donate Your Gifts
To ensure our children receive their gifts in time for the holidays, please deliver your unwrapped donations to Pasadena Ronald McDonald House between Monday, November 25, 2019, and Monday, December 16, 2019.