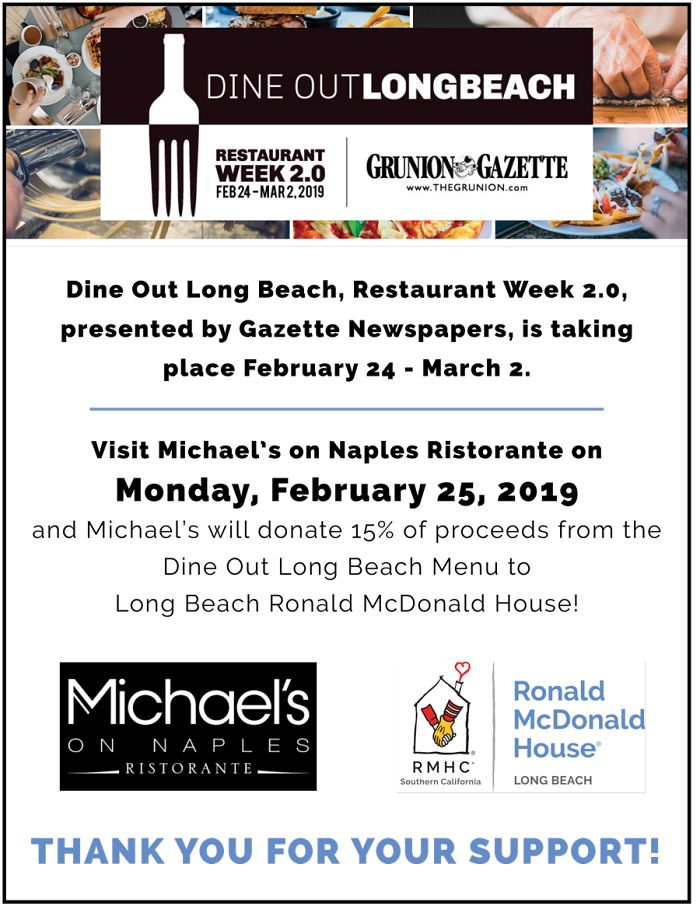 Visit Michael's on Naples Ristorante on Monday, February 25, 2019, and Michael's will donate 15% of proceeds from the Dine Out Long Beach Menu to Long Beach Ronald McDonald House!
Dine Out Long Beach, Restaurant Week 2.0, presented by Gazette Newspapers, is taking place February 24 - March 2.

THANK YOU FOR YOUR SUPPORT!