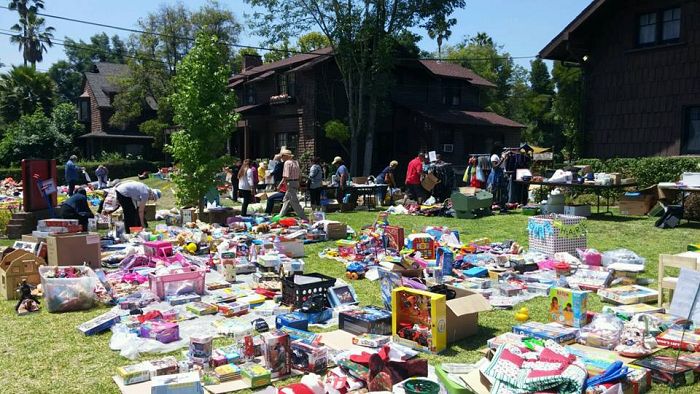 Want to make space for new holiday gifts or looking for a bargain?
Our dedicated volunteers and staff are happy to host…
The Pasadena House Yard Sale
You can donate to the Pasadena Ronald McDonald House Yard Sale.
All of the proceeds from the Yard Sale go directly to assisting sick children and their families who stay at the House.
Donations can be dropped off at the House between NOW and
Sunday, November 11th, 2018, at 5 pm
Accepted Donations
- all items large and small including toys, furniture, electronics,
household items (dishes, silverware, pots and pans and bedding, etc.),
holiday decorations and movies are all welcome!
Please, no large "Box Style Televisions."
Questions? Call 626-204-0401