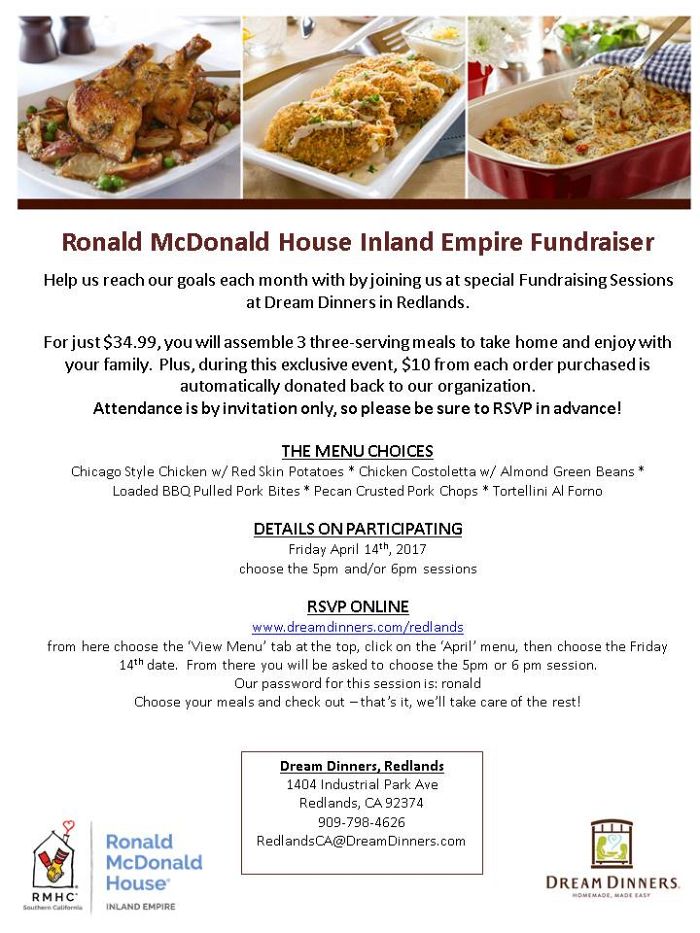 Make a Meal for Your Family and Help to Feed Ours
Starting Friday, April 14th, when the public comes in and make meals for $34.95. for every 34.99 spent during the Friday 5:00 p.m. and the 6:00 p.m. prep sessions, Dream Dinners will donate $10.00 dollars to the Inland Empire Ronald McDonald House.
Dream Dinners goal is to "Bring Families Together" and the goal of the Ronald McDonald House Charities is to "Keep Families Close" so in conjunction we are working together to achieve this very important goal.