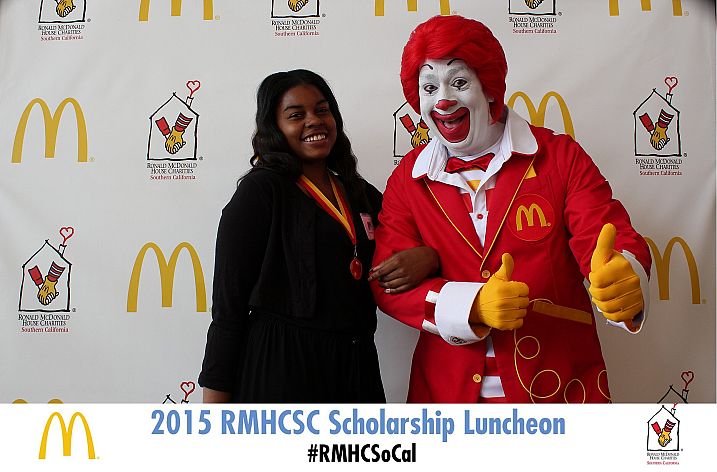 In August 2015, Marenna started her freshman year at the American Music Dramatic Arts Conservatory and College in New York, pursuing a bachelor's degree in fine arts.
Marenna's mom has always been her number one fan, attending all her shows. Everyone knows who Marenna's mom is. She used to work for Children Services, she loved giving back and helping kids because she was a foster child who bounced from home to home. When Marenna was in seventh grade, her mom was diagnosed with Multiple Sclerosis. She also had 3 herniated disks and Lumbar radiculopathy/sciatica, which makes it impossible for her to work. She is a single mom who struggles to take care of Marenna and her three-year-old little sister. Marenna stepped up to help care for her little sister and has held several jobs to help provide for her family. Despite Marenna's challenges at home, she's remained dedicated to her passion for the performing arts. She pursues her dream of dance with the hopes of one day opening her own studio and teaching others about the power of dance and performing. Teachers have often told said, "Marenna you're so determined and you love this. We know you're going to make it; We're going to see you on the big screen." Dance helps Marenna heal emotionally and spiritually. After a rough day at school she'll go home turn on some music and just start choreographing. It all comes from her heart. Dance is life, her heart, her everything.
Marenna's passion has molded her into a dancer on the rise. She was chosen as part of an elite group to study outside of school at the Los Angeles Unified School District Conservatory of Performing Arts for Gifted and Talented Students at California State University, Los Angeles. Marenna knew she wanted to pursue her passion for performing arts in college, but with her challenges at home, she would need financial assistance to realize those dreams. She applied for the RMHC/African-American Future Achievers scholarship program and chosen from thousands of applicants as one of 115 students to receive an RMHC of Southern California scholarship.
AWARDED: African-American Future Achievers
HIGH SCHOOL: Alexander Hamilton Sr. High