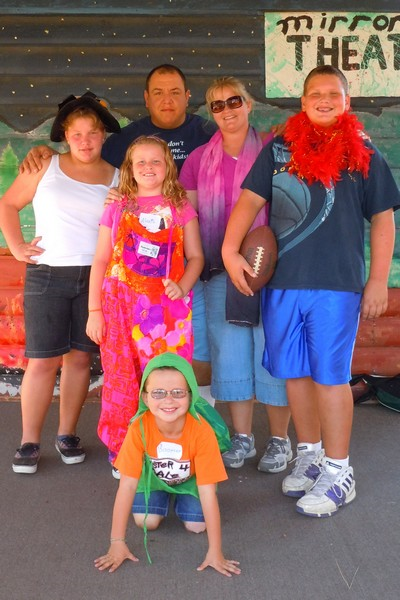 When one child is diagnosed with cancer, the entire family suffers
Parents Paul and Stacy will never forget when their youngest out of four, Boomer, was diagnosed with cancer in 2008 at only three years old. Siblings Dominique, Chris, and Alexis suffered emotionally during this time as well. The family was close knit before, but when a tragedy like this hits, family dynamics change when the attention suddenly shifts toward one person. The Randazzos decided to give Family Camp a try in an attempt to bring back the joy and closeness they once felt. No one in the family could anticipate those three days would make such a huge impact on the rest of their lives.
Meeting families who were going through similar trials was an eye-opening experience for them. They found it easy to share stories and understand each other. Everyone they met ended up being close, lifelong friends-- even after just a short three days. Family Camp has also renewed their family dynamic. After Family Camp, the Randazzos felt happier and closer than they have ever been before. Coming back annually only tightens and nurtures the love they have for each other.
The Randazzos have aged out of Family Camp since Boomer is now ten years old, but he and his siblings now attend Summer Camp every year. All of the Randazzos kids have different favorite activities, from climbing the tower, to riding horses, to shooting arrows at archery, to the Wilderness Outdoor Leadership Program hike, but all immediately agreed that The Dance is their favorite night of the week. As a family, all can't get enough of the popular and catchy Camp song "Chiquita Banana." Down the mountain, they keep Camp close to home by sharing their experiences with their extended family and showing their Camp pride by wearing their Camp shirts around town. Today, Boomer is healthy, and he and his siblings continue to come back to Summer Camp as a reminder to love each other no matter what circumstances the family faces.