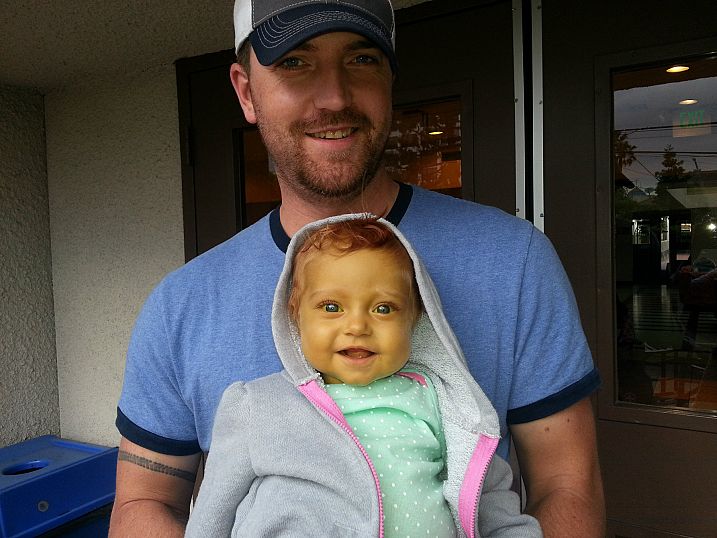 Hazel is a beautiful baby with bright red curly hair, crystal blue eyes and a dazzling smile. When she arrived at the Los Angeles Ronald McDonald House (LARMH) from Tucson, AZ at seven months old, she had orange skin and was waiting for a liver transplant due to neonatal hepatitis.
Hazel and her mom, Veronica, first stayed at LARMH for three weeks. Hazel's Dad, Ken, and two older brothers stayed in Tucson and frequently visited. Unfortunately, Hazel became so ill that she was admitted into the hospital and her parents were told she only had weeks to live.
Five weeks after being placed on the waiting list, Hazel received a liver transplant. The transplant was so successful that the doctor walked into the hospital room and declared – "Hazel has accepted her new liver and is going to live to be 100 years old". Hazel and her family then stayed at LARMH for two months while she recuperated and adjusted to her new liver. The family also took advantage of LARMH's Family Support Services, a service that connects families with Doctorate of Psychology interns to help families cope with the stress of having a critically ill child.
Although this was a stressful time, Hazel's brothers loved coming to LARMH. There were other kids for them to play with and they were able to spend time together as a family. Veronica and Ken met another family from Arizona who live less than an hour away from them and have two sons who are the same ages as Hazel's brothers. One of their sons recently had a liver transplant. "The support we received at the Los Angeles Ronald McDonald House allowed us to focus on taking care of Hazel and all of our other stresses were taken care of. The House did an excellent job of making us all feel at home. And, having the other families around kept us grounded." said Veronica.