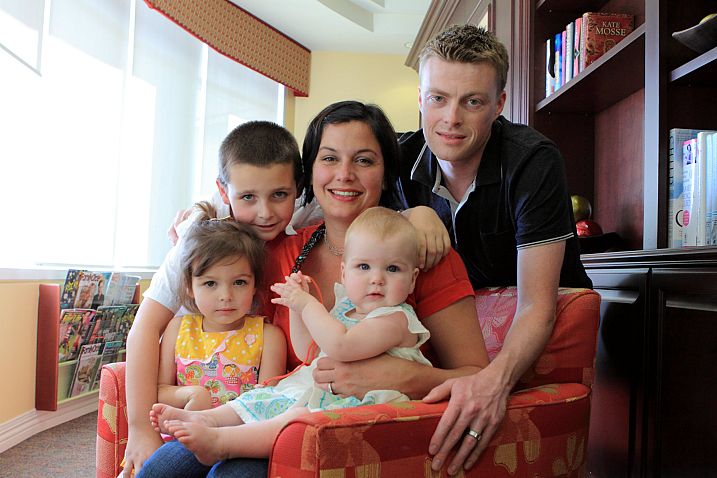 After her daughter was hospitalized with severe pneumona, Milyn found support and a hot shower in the Ronald McDonald Family Room.
Milyn Groat spent her first day at CHOC Children's at Mission Hopsital in a state of disarray. Her daughter, James Emily, was hospitalized for a severe bout of pneumonia which required surgery and two weeks of hospitalization. Overcome with worry about her daughter and emotionally spent, Milyn found the support she needed to get through this difficult time in the form of the Ronald McDonald Family Room.
"The first day I spent at the hospital I showered in a sink," shared Milyn. "The next day I found the Ronald McDonald Family Room and the shower. It sounds small, but a shower in that situation is a big deal!"
This year, Milyn participated in Walk for Kids to help raise funds for the organization that provided her with the hot shower and a smile during the most difficult time in her life.