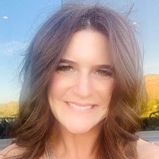 Kelly Herman
Executive Director
Kelly Herman has been a member of the Westside Los Angeles community for the past 25 years. She is a nonprofit executive with a deep-rooted passion for children's health. Kelly brings over 15 years of management leadership, team building, strategic planning, operational efficiency, and sustainable philanthropic fund development.
After graduating from Pepperdine University, Kelly began her professional career on the Westside at City National Bank's headquarters in Beverly Hills, where she was promoted as their youngest Vice President in Private Banking.
Before joining Ronald McDonald House Charities Southern California (RMHCSC) as the Executive Director of the new Westside Los Angeles Ronald McDonald House (WLARMH), Kelly led strategic management, advancement, and diversified revenue streams for Pepperdine University, Environmental Working Group's Healthy Child Healthy World, as Chief Development Officer for Yellowstone forever, and most recently the Sierra Club.
Through her work in these roles and her personal life, Kelly has supported causes for children with autism and cerebral palsy, the underserved, underprivileged, and all those who need a helping hand. Kelly is on the board of the leading national nonprofit OneGreenThing, whose mission is to tackle eco-anxiety through joyful daily action.
Kelly lives in Los Angeles with her husband, 11-year-old daughter, and two Goldendoodles. She remains entrenched in all aspects of her personal and professional community, the philanthropic community, and as a servant volunteer leader. She also navigates her love for travel and the arts, staying centered with daily hot yoga, supporting children's causes, and spending as much time as possible with her husband and daughter.