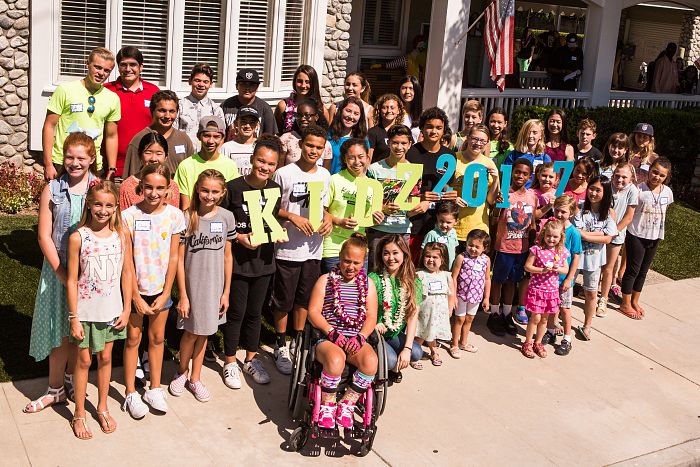 Join Us as we kickoff Kidz For A Cause 2017
After much success in Hawaii, Nicki and her mom, Cathy have decided to expand Kidz For a Cause to the mainland! They have selected the Orange County Ronald McDonald House has the 2017 beneficiary and we are so excited to partner with them. Join us to learn more about Kidz For a Cause and how you/ your child can be part of this amazing program!
COME TO OUR 2017 KICKOFF!
Learn more, be inspired, and pick up your Kidz packet!
Sunday, September 17
2 to 4 p.m.
The Villa
510 E Katella Ave, Orange, CA
Parents are encouraged to attend.
KFAC is an amazing group of elementary to high school students who have raised over $420,000 for nonprofits dedicated to helping kids in need. Started by a third-grader in 2008, KFAC's FUNraisers started small and keep growing. Last year they raised $300,000 to help sick newborns in Hawaii. Now they're recruiting community-minded California kids to help power their biggest FUNraiser ever! WHY BECOME A KID FOR A CAUSE?
• Be part of an all-kid movement that encourages kids to dream big and do good for their community
• Learn about philanthropy, leadership, and teamwork while having fun!
• Get 20-40 certified community service hours from Ronald McDonald House Charities
• And much more!