On a Beautiful June evening, a group of distinguished individuals gathered at the Long Beach Ronald McDonald House to celebrate the 30th Anniversary of the Ronald McDonald House Charities of Southern California's (RMHCSC) Community Grants Program.
This evening was also to showcase eight of our regional non-profit organizations that are the 2016 recipients of the RMHCSC Community Grants program.
Since 1987, the Community Grants Board has awarded more than 900 grants totaling more than $24 million to Southern California organizations that directly benefit children and families.
Here are some of our South Bay and Long Beach Regional Recipients:

ENTRENOUS YOUTH EMPOWERMENT SERVICES / COMPTON YOUTHBUILD -- $10,000 Grant
Background: Compton YouthBuild's mission is to provide rigorous educational and occupational opportunities for at-promise young people invested in creating a sustainable future for themselves, their families and communities. Their comprehensive approach to youth development enables young people ages 16-24 to secure their high school diploma while learning occupational skills.
Program Funded: Compton YouthBuild will use their grant for hospitality / culinary arts training. They have been developing a teaching kitchen that allows its chef to provide hospitality / culinary arts education to interested career pathway and post-secondary education students. The program will provide certifications in ServSafe California Food Handlers, Responsible Alcohol Service and Allergens facilitated by an executive chef and in collaboration with teachers and the YouthBuild Charter School of CA. Additionally, workshops are offered in job readiness, resume building, interviewing skills and job retention skills.
Website: http://www.comptonyouthbuild.org/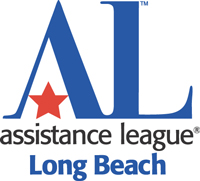 ASSISTANCE LEAGUE OF LONG BEACH -- $10,000 Grant
Background: Founded in 1940, Assistance League of Long Beach is a nonprofit corporation with a purpose to create a community of volunteers to identify and deliver philanthropic services that meet the needs of the community. Their focus is on serving children in need in the greater Long Beach region through programs that provide school uniforms and supplies, orthodontic care, kids on the block puppet shows, art classes and adopt-a-family programs during the holidays for children K-12 and their families.
Program Funded: Assistance League of Long will use the grant to support Operation School Bell, which provides free, new school uniforms, school supplies and backpacks to Long Beach Unified School District students in grades K-12 whose families cannot afford mandatory uniforms. It is the only community program providing new, free school uniforms -- a "safety net" mandated by State Law.
Website: http://www.allb.org/

LONG BEACH AREA COUNCIL/ BOY SCOUTS OF AMERICA -- $10,000 Grant
Background: The Council's mission is to instill values and leadership abilities in young people and prepare them to make ethical choices over their lifetime by building character. Every activity in the Cub Scout and Boy Scout programs promote the building of character and leadership abilities to support positive youth development that has a lasting impact on youth into young adulthood and through their life-enhancing values, ethics, decision-making and personal relationships.
Program Funded: Long Beach Area Council / Boy Scouts of America will use their grant to support ScoutReach, a values-based, after-school program of leadership skills and character education designed to make Scouting available to at-risk, disadvantaged youth at no cost and not requiring parental involvement. The program teaches the communities at-risk youth about personal integrity and responsibility and gives them a sense of belonging to a group whose orientation is based on a traditional code of ethics. The weekly afterschool program includes guided learning, hands-on activities, team-building exercises, healthy snacks, community service and opportunities to experience the outdoors in a meaningful way through camp.
Website: http://www.longbeachbsa.org/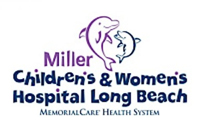 MEMORIAL MEDICAL CENTER FOUNDATION / MILLER CHILDREN'S & WOMEN'S HOSPITAL LONG BEACH -- $10,000 Grant
Background: The mission of Memorial Cares is to improve the health and well-being of individuals, families and their communities through innovation and the pursuit of excellence. Commitment to their mission is demonstrated through quality care, strategic leadership, state-of-the-art technology, and their ability to adapt to meet the needs of the changing healthcare environment.
Program Funded: Miller Children's and Women's Hospital will use their grant to help establish the "Small Babies Unit," a new, specialized program to increase the survival rates of the smallest babies admitted to their Neonatal Intensive Care Unit. It is a comprehensive program providing care for critically ill newborns from birth admission through discharge and is one of only two programs in California. Staff will be trained to handle their unique medical and development requirements and the separate "Small Babies Unit" space will create an environment that is sensitive to their light and sound requirements.
Website: https://www.memorialcare.org/memorial-medical-center-foundation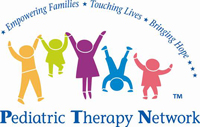 PEDIATRIC THERAPY NETWORK -- $6,000 Grant
Background: Established in 1996, PTN's mission is to lead the way in helping children, families, and communities reach full capabilities through innovative therapy, research, and education programs. Current services include early intervention, individual therapy, social skills, Camp Escapades and Early Head Start. Each year, PTN provides 130,000 hours of therapy to approximately 2,500 children and serves as a research and training center for aspiring therapists from around the globe.
Program Funded: PTN will use their grant to support their early intervention program, Leaps & Bounds. The program provides children with moderate to severe developmental disabilities with education and therapeutic treatment from a team of specialists to help them overcome individual delays in preparation for preschool and community-based programs. The funds will purchase supplies for two Leaps & Bounds classes, directly impacting 100 children in LA County over the course of the year.
Website: http://www.pediatrictherapynetwork.org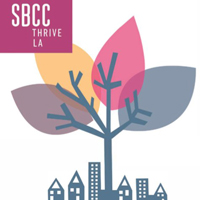 SOUTH BAY CENTER FOR COUNSELING -- $10,000 Grant
Background: South Bay Center for Counseling's mission is to partner with individuals, families and communities throughout LA County to discover and develop tools for individual and collective well-being. Their overall objectives are to empower individuals, strengthen families and transform communities. They carry out a broad array of high-quality, innovative programs, services and initiatives – organized around four strategic impact areas – that create positive changes in people's lives and help build communities in which vulnerable children and families can thrive.
Program Funded: South Bay Center for Counseling will use their grant to support their Preschool Without Walls (PWW) program, which provides early learning experiences to children and families who lack access to preschool / early childhood education. The funds will be used toward educational supplies and materials to serve 546 children and their parents / caregivers.
Website: http://www.sbccthrivela.org

SOUTH BAY CHILDREN'S HEALTH CENTER -- $10,000 Grant
Background: Founded in 1947, the mission of SBCHC is to provide high quality dental and mental health services to low-income children and their families in a family focused, friendly environment that is welcoming and approachable. They offer quality dental and mental health services to 25,000 underserved children, teens and youth adults through their Dental Program, Children's Guidance Clinic and the South Bay Youth Project.
Program Funded: South Bay Children's Health Center will use their grant to purchase dental supplies and equipment to increase their capacity to serve additional low-income children and teens. The funds will provide each child with a screening to detect dental decay and an oral hygiene kit including a toothbrush, toothpaste, and dental floss to encourage the importance of oral health.
Website: https://www.sbchc.com

SPECIAL OLYMPICS SOUTHERN CALIFORNIA -- $10,000 Grant
Background: The mission of Special Olympics Southern California is to provide year-round sports training and athletic competition in a variety of Olympic-type sports for children and adults with intellectual disabilities, giving them continuing opportunities to develop physical fitness, demonstrate courage, experience joy, and participate in a sharing of gifts, and friendship with their families, other Special Olympics athletes, and the community. The organization serves over 26,000 athletes with intellectual disabilities from San Diego County to San Luis Obispo County.
Program Funded: The Special Olympics of Southern California will use their grant to support their Schools Program, which brings sports training and competition to nearly 14,000 students with intellectual disabilities during the school year. SOSC's Schools Program is a collaborative effort between Special Olympics and school districts throughout So Cal to provide school administrators and teachers with the training and resources needed to successfully engage students in this innovative program. Funding will be used to fund SOSC's major competition expenses, including uniforms, sports equipment, healthy meals, facility rentals, and awards for participants. School Games are the highlight of the program and allow SOSC's athletes to display the skills they have learned.
Website: https://www.sosc.org