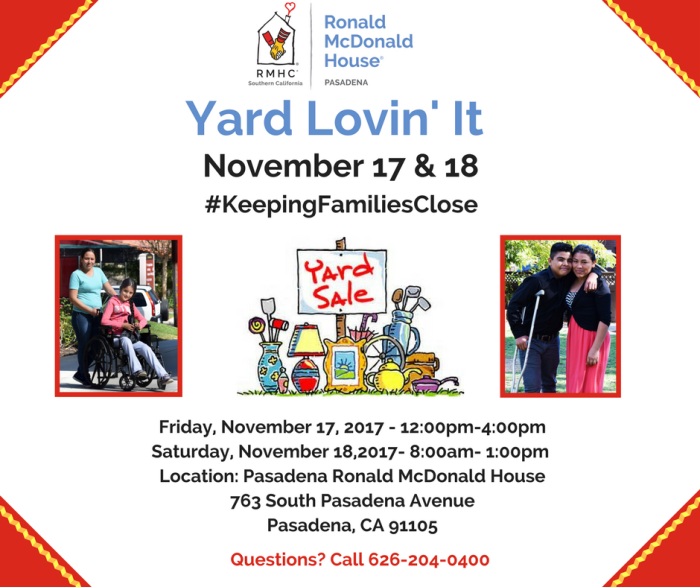 2017 Pasadena Ronald McDonald House Yard Sale and Fundraiser
Our dedicated volunteers and staff are happy to host…
Pasadena House Fall Yard Sale
to benefit the sick children and their families who stay at
the Pasadena Ronald McDonald House
Date & Time
Friday, November 17:
noon and till 4 p.m.
Saturday, November 18:
8 a.m. to 1 p.m
Donations can be dropped off at the House between NOW and
Monday, November 13. at 5pm
Accepted Donations
- all items large and small including toys, furniture, electronics,
household items (dishes, silverware, pots and pans and bedding, etc.),
holiday decorations and movies are all welcome!
A Special Request:
We need light-weight 6-foot tables to borrow or you can make our wishes come true by donating them to the House.
We use the tables at our semiannual yard sales and also throughout the year at all of our House events.
Questions? Call 626-585-1588