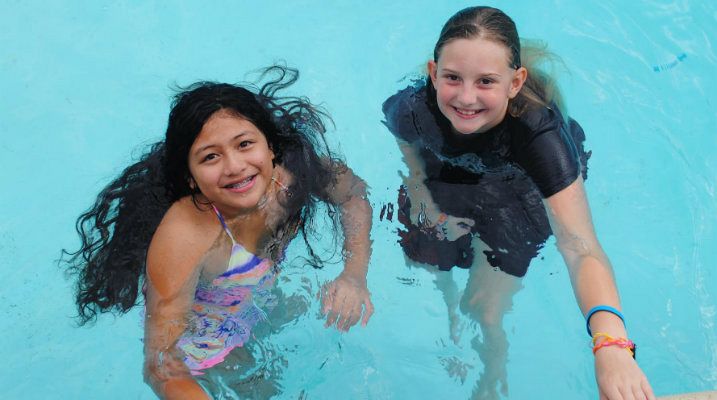 Make sure you pack the essentials!
Clothing
7 pairs of underwear
12 pairs of socks
2 pairs of pajamas
2-3 pairs of jeans or pants (1 pair of long pants is needed for evening wear)
6 shirts or blouses
2 sweatshirts or sweaters (1 long sleeve item needed for evening wear)
1 Swimsuit
1 pair of closed toe athletic shoes or boots
1 pair of sandals (for shower only)
Please do not bring clothing displaying beer or drug logos, cuss words or suggestive phrases. Tight, suggestive, and overly loose clothes are also inappropriate for Camp. When packing, remember that Camp is a rustic outdoor environment. Our community of campers comes from all walks of life. Please be mindful when packing your clothes and belongings.
Bedding and Personal Supplies
1 sleeping bag or 2 sheets and 2 blankets
1 pillow and 1 pillowcase
2-4 towels
1 laundry bag or extra pillowcase
Stationary, stamps, and a pen or a pencil
Personal Hygiene Items
Soap
Shampoo
Comb or brush
Toothpaste
Toothbrush
Sun Blocking Hat
Important
1-2 tubes Chapstick
Sunscreen
Optional Fun Stuff
Flashlight and batteries
Camera
Water bottle or canteen
Daypack
Musical instrument
Song and/or skit for campfire
Medications and Special Foods
Please bring medications in their original prescription bottles. If you send medications in a daily pill container, send extras of each medication in the container labeled by the pharmacy that provided them. Do not pack medications in luggage. Bring them seperately.
What NOT to Bring
Camp will provide all of the supplies needed for any activity. Please do not bring personal sports equipment, animals, pets, cell phones, pagers, DVD/MP3/iPod platers, knives, incendiary devices (lighters, matches, firecracers, etc.), valuable or very sentinmental jewelry, expensive cameras, radios, alcohol, tobacco products, or non-prescription drugs.
Camp is not responsible for loss or damage of personal items.