Welcome to Summer Camp at Home!
Even though we can't have Camp on site this summer, we can still bring
Summer Camp to YOU.
Eligibility:
Summer Camp at Home is open to any oncology patient, or any sibling of an oncology patient, who are between the ages of 9 years old and high school graduation. Never been to Camp before? New campers are WELCOME! Register and come join the fun!
Summer Camp At Home is comprized of two parts:
Camp in a Box
Camp Online
Here is a link to a video that goes over all the details of how Summer Camp at Home will work this Year: How Camp At Home Works
Camp in a Box is just like it sounds. It's a box filled with all the fun stuff from summer and materials campers will need to participate in Camp Online.
Camp in a Box will include:
Limited edition 2020 Camp T-shirt, Camp tumbler, sunscreen, stickers, magnets, etc.
TONS of supplies to engage in online activities like Monkey's Fist making, duct tape art, paint night, dice tage & dice game supplies, magic class supplies and so much more!
Each Camper who is Summer Camp eligible gets a box!
When you register for Camp in a Box, you will select a location, date & time, and when you will pick up your box for your Camper(s). Just like Summer Bus pick-up, these will be at various Ronald McDonald Houses in Southern California
Camp Online will be our way of bringing the fun camp activities into the home! These will be LIVE activities and programs led by our amazing volunteer Camp Counselors! Your Campers will be able to engage with fellow Campers and chat with some of their favorite Counselors from Camp. Some details about Camp Online:
Camp Online will take place in the month of July, Monday – Friday, starting July 6th. It will run for 4 weeks, ending on July 31st.
There will be various Camp activities offered daily: 2 – 4 offerings each day.
All activities will take place between 12pm – 5pm.
There will always be at least 2 Counselors and 1 paid staff on each video call.
There will be activities designed for all ages and some age specific activities.
Your Campers can sign up for as many as they wish each day!
How Do I Register My Campers?
The Camp in a Box portion of Summer Camp at Home is open NOW! Simply click on the button below to our registration system to register today! Please register ASAP so we can get an accurate count for Camp in a Box supplies!
Camp Online Sign-ups: Closer to Camp Online (in late June) we will send out a sign-up email so the Campers can sign up for the activities they want to attend. We will be sending this email out to everyone who registers for Camp in a Box…so don't miss that step!
If you have ANY questions at all about Summer Camp at Home or the registration process, please contact Jasmin Joya, Family Relations & Recruitment Manager, at [email protected]

Click here if you are you looking for Family Camp at Home activities for the entire family and children ages Infant to 8 years of age.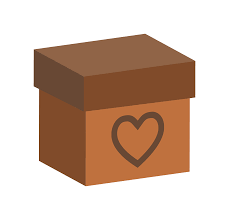 Want to HELP ensure every child gets Camp In A Box this summer?
The healing impact of Camp is made possible through the generous support of those who believe in our mission.
You can CLICK HERE to donate a box for a child affected by pediatric cancer!
Consider becoming a Sponsor for our Camp-in-a-Box summer programming? Contact Lauren Dascher at [email protected]
For information read our COVID-19 Update