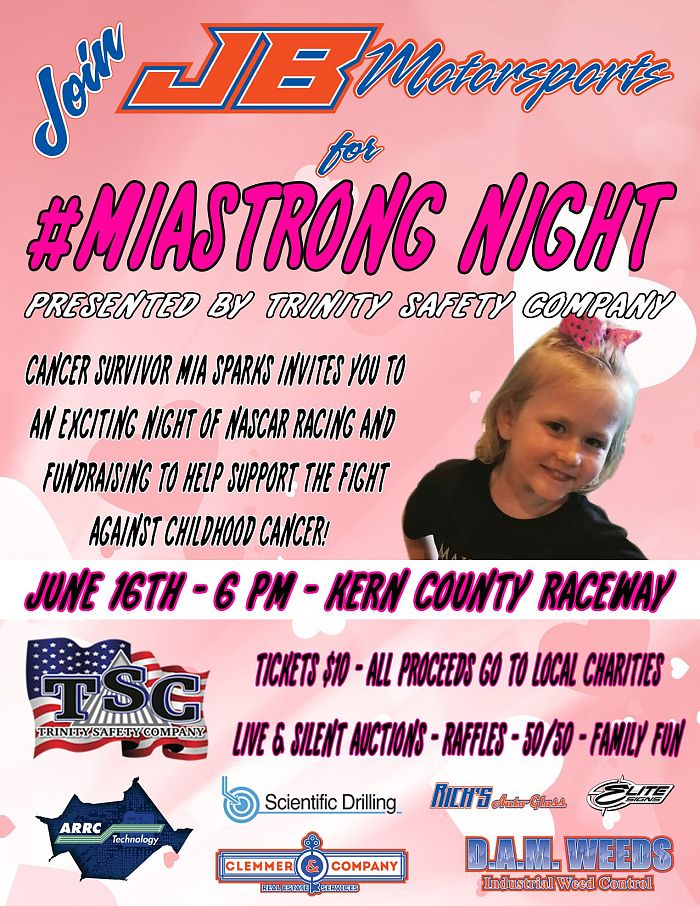 Cancer survivor, Mia Sparks, invites you to an exciting night of NASCAR Racing and Fundraising to help support the fight against Childhood Cancer! 
Join us for great racing, 50/50 drawing, raffles, silent auctions and fun for the entire family!

Proceeds will benefit two local charities, Second Star to the Right and the Bakersfield Ronald McDonald House.
It is kids like her that drive us to do what we do!! And because of our community (you), we are able to help so many Kern County Families that are in similar situations as Mia and her family found themselves in. Join us!!
General Admission $10/person.
(children 5 and under are free)

We hope to see you there!!🏁🎗🏁