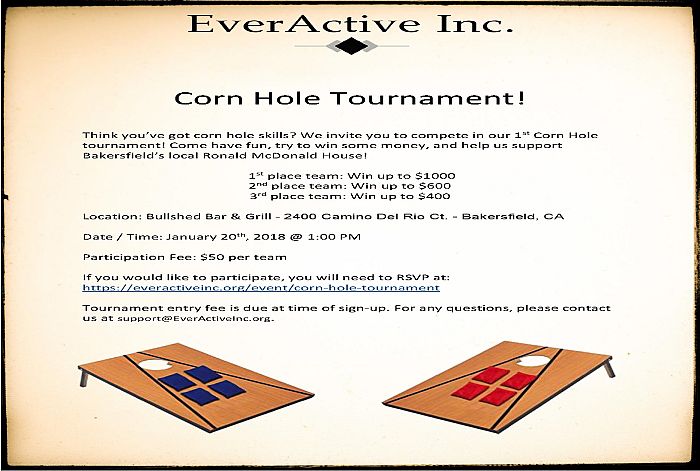 Think you've got corn hole skills? We invite you to compete in our 1st Corn Hole tournament!
Come have fun, try to win some money, and help us support Bakersfield's local Ronald McDonald House!
1st place team: Win up to $1000
2nd place team: Win up to $600
3rd place team: Win up to $400
Location: Bullshed Bar & Grill - 2400 Camino Del Rio Ct. - Bakersfield, CA
Date / Time: January 20th, 2018 @ 1:00 PM
Participation Fee: $50 per team

If you would like to participate, you will need to RSVP at:
https://everactiveinc.org/event/corn-hole-tournament

Tournament entry fee is due at time of sign-up.
For any questions, please contact us at
[email protected].